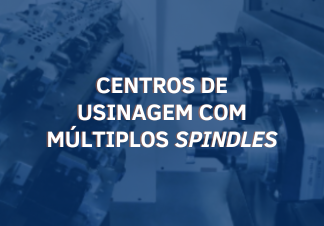 July 19, 2022
Comments Off

on Usinagem em Centros Horizontais de Múltiplos Spindles
MACHINING IN HORIZONTAL MULTI-SPINDLE CENTERS SPINDLES
Machining centers are equipment capable of executing different processes, such as bearing milling, drilling, threading or mandrel boring, for example. These are versatile machines that can execute several operations in a single fastening of the product on the device. Additionally, their features allow catering to different economy sectors, such as the production of consumer goods for the naval, automobile, furniture, aeronautical industries, among others.
Since it is used for producing many industrial elements at high demand, it is necessary that the process has speed, to have the ability to meet the needs from all clients and maintain the product competitiveness at the company.
For this purpose, Samot has one of the most modern machining centers in the industry, SW, a center with up to four spindlesspindles where it is possible to machine parts simultaneously, with the agility, precision and efficiency the current situation requires from its competitors.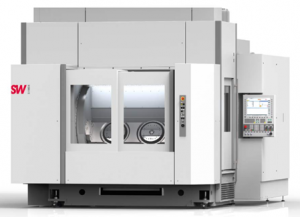 These are equipment made in Germany, with different features for optimizing the machining process, such as 4th and 5th embedded axles, and hydraulic fastening closing and opening system for the device. They also have linear guides that offer higher advance speeds, thus reducing the time of moments that do not add value to the product, such as, for example, approximations and changes of tools.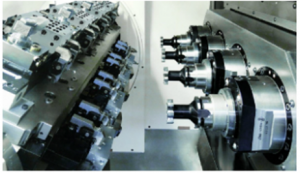 Samot has in manufacturing facilities a 2 - spindles center with 4th and 5th embedded axles, plus three four - spindles centers with 4th embedded axles. This is only one of the tools SAMOT uses to ensure diversified service for all needs from clients, allowing to receive high demands and maintaining the delivery with quality and excellence.