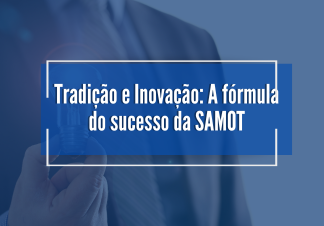 July 5, 2023
Comments Off

on Tradição e Inovação: A Fórmula do Sucesso da SAMOT
Tradition and Innovation: The SAMOT Success Formula
Tradition and innovation are two words that perfectly define SAMOT's journey SAMOTWith over half a century of evolution and success, the company has been an example of adaptation and excellence in the machining sector. Founded by Tomislav Jancar in 1960, SAMOT began its operations to serve the emerging automotive industry in Brazil at the time and later expanded to México.
Over the years, the company has kept pace with the sector's growth and development, always aiming to provide comprehensive machining solutions tailored to clients' needs and projects. Today, SAMOT takes pride in delivering internationally recognized results ,ensuring satisfaction in the most demanding markets worldwide.
One of SAMOT's strategies to stay relevant is a constant pursuit of innovation.The company recognizes the importance of adapting to market changes and is always in touch with new markets and companies, identifying emerging demands and seizing business opportunities.
A recent example of this is the growing hydraulic materials market. SAMOT positions itself in this market by offering high-quality machined parts and preparing to meet the specific demands of this field. The company understands that its clients seek not only quality but also reliable delivery and technical expertise, which we provide.
With a wide range of high-performance equipment, including multi-spindle CNC and mechanical lathes, single and dual CNC lathes, machining centers, and grinders, SAMOT has the capability to meet its clients' most complex needs. Moreover, the company boasts a team of highly specialized professionals who possess the knowledge and expertise required to ensure excellence in every project.
SAMOT is committed to providing a complete production structure, from raw material development to final product delivery. With four production plants, including three in São Paulo and one in Guanajuato, Mexico, the company embraces a customer-focused management approach, always striving to exceed expectations.
If you are seeking a high-standard machining service provider that combines tradition and innovation, SAMOT is the right choice. Contact us and discover how we can meet your needs, offering quality, reliability, and excellence in every project.