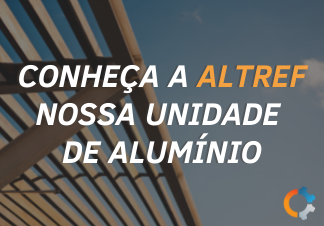 July 21, 2021
Comments Off

on Grupo SAMOT: Autossuficiência em alumínio com a ALTREF
Three reasons to know Altref Aluminium
Expertise e Tradition
With a manufacturing area of 3,700m², the ALTREF business unit has over 40 years in the market, working as a specialized division in the production of aluminum profiles and rebar, through the sequence of several manufacturing processes, such as melting, casting, extrusion, wire drawing, and heat treatment. In that way, ALTREF supplies the SAMOT Group and other key companies in the industrial market.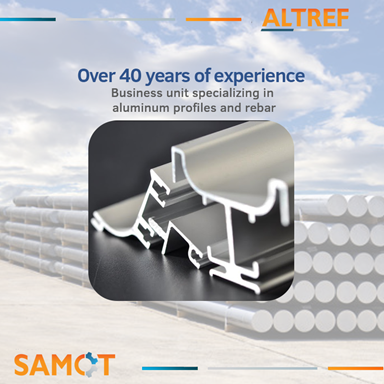 SAMOT Group: Self-sufficiency in the Production and Supply of Aluminum Parts
The ALTREF business unit has a capacity of 4,000 tons/year for several aluminum alloys, and currently employs over 100 people. The company is autonomous in the manufacturing of its own extrusion matrices, which shortens the deadlines and reduces the product development costs. In addition, this fact also ensures the production of high-quality materials for the most challenging applications in the industry, generating a high added value.
Quality Assurance
The parts produced by the SAMOT group hold a high-quality standard since the raw material, which is internally produced, with a strict monitoring of the process demands. Such parameters are followed for all ALTREF clients.
As presented herein, ALTREF provides its clients with a greater speed in the development of the parts, a shorter delivery lead time, and still preserves the high quality and diversity of special aluminum alloys. Learn more about our business unit and be amazed with all we can offer your company!