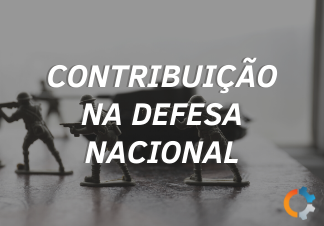 July 21, 2021
Comments Off

on Atuação da Samot no Mercado de Defesa
How SAMOT is contributing to National Defense
The domestic and foreign defense market is facing the current crisis in a remarkable way, contributing to our country in this delicate moment, protecting the nation while also expanding the segment. In Brazil, the investment in public safety has reached historical figures and is prominently featured among several industries. Therefore, companies of the defense industrial base play an essential role in retaking the economic growth in the country in a post-pandemic scenario.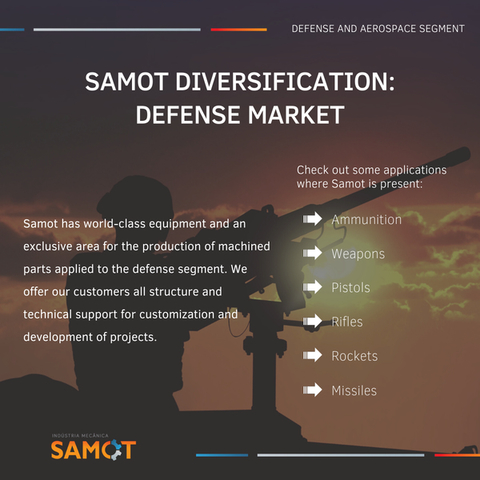 Simultaneously, we are aware that the defense market, like most economic sectors, is expanding and conquering technological competitive advantages in training, equipment and materials used. For this purpose, SAMOT introduces its current solutions - parts specifically machined for the defense industry. In addition to a state-of-the-art technical know-how, acquired over six decades, the company is fitted with the latest generation of equipment, as well as an appropriate structure for producing and meeting the needs of the defense market, ensuring an agile delivery of high-quality products.
Customization is among our machining solutions, providing a personalized service for each client. In that sense, we cater for several demands and applications within the military and airspace industries, including ammunition, weapons, pistols, rifles, rockets, and missiles. All items provided by a company that is reference in the market due to its extensive experience in precision machining, which is able to meet the needs of our clients' projects with results that are compliant with international standards.
Therefore, SAMOT is available to cater for this sector of the market defending peace, where, regardless of the cultural and economic moment, improvements and modernizations are always welcome and necessary., independente do momento cultural e econômico, melhorias e modernizações são bem-vindas e necessárias.
With this purpose, we wish to make all our world-class products available for the consumers in this area, where, with our best efforts, we offer all our material and intellectual resources to understand and meet the specific needs of our clients, always complying with our high standards of speed and class of our products and services.