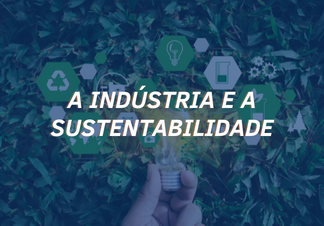 May 18, 2022
Comments Off

on Sustentabilidade na Indústria
100% OF REUSE IN THE INDUSTRY
From the standpoint of sustainability in the industrial segment, the concern with the environment is directly related to two paths: having an ecologically correct operation (internally and externally) and work with environmental management in a strategic manner, thinking about the company's sustainable development.
To follow the requirements from an environmental management system, Samot is certified on the ABNT NBR ISO 14001/2015 standard, which specifies and allows an organization to develop a structure to protect the environment. The standard considers environmental aspects influenced by the organization and others that can be controlled by it.
All SAMOT units follow these rules, with a constant pursuit based on a quick response to the environment protection need. Learn about the sustainable actions from Samot Brazil, through a summary of the interview conducted with the environment department:
–   How do the chip separation stations work?
Chips generated in the production processes are collected and centrifuged for oil removal, where aluminum chips go through a briquetting process and are sent to reprocessing units to be used in other processes.
– Could you tell actual results related to the annual reuse of materials?
In 2021, in Brazil, considering one of the production processes, the company generated approximately 230 tons of aluminum residue, and it was possible to reuse 100% of this amount of residue generated. Also in 2021, Samot generated about 5 tons of paper, cardboard and plastic, which were 100% recycled, reducing the consumption of natural resources.
– How does recycling work beyond this station at the Brazil plants?
SAMOT aims at complying with the National Policy on Solid Residues, selectively collecting trash, separating materials for recycling and sending to partner companies that are duly certified by the environmental organization. We are in a constant process of continuous learning, conducting environmental training sessions with the purpose of making employees aware of the importance of minimizing environmental impacts and the environment degradation through correct residue management.
– How does enforcing this standard make the difference at SAMOT?
Since the ISO 14001:2015 standard was implemented, Samot has enhanced the management of the entire system concerning its production activities, always aiming at complying with legal requirements.
Additionally, through reverse logistics, the company carries on with reducing the consumption of water resources, treating the water used in its anodization processes and sending to the right places to make sure that its quality remains equal or superior to when it was collected, treating gases and returning to the atmosphere, managing environmental suppliers and monitoring the generation of solid residues.
SAMOT has provided a more sustainable environment to its employees and neighboring communities with the preservation of natural resources, separating its residues and giving them their correct destination, which results in the compliance with the environmental legislation in force.