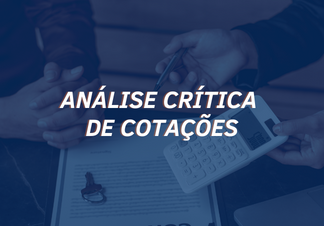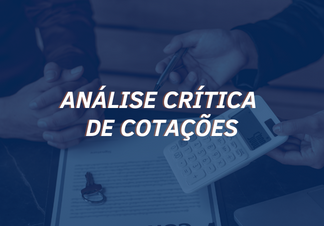 May 25, 2022
Comments Off

on Análise Crítica de Cotações
CRITICAL ANALYSIS OF QUOTATIONS AT SAMOT
A good client-supplier relationship is essential in any segment, and in industrial machining, where competition grows exponentially in a global scale, it is not different. This relationship starts at the request for a quotation of a product or service, where the first contact and the way it is managed and treated are a foresight of the future of the partnership.
From a probable comparison of quotations previously made by the client, to the choice of a supplier to continue with the production, an expectation is generated, which will be the unique selling point proposed by the company. In the case of SAMOT, the entire process, from quotation to the final deliver, is our unique selling point, since it is through the detailed inspection throughout all the stages that the team reaches a result with a real added value to the client.
The critical analysis of quotations is developed by a highly qualified engineering team, both in Brazil and in Mexico, which, through all the materials received and provided by the client, carefully and mindfully goes through all the stages to provide the best delivery to the client.
This is a consistent process, and requires efforts such as:
The prior inspection of drawings to confirm standards, tolerances, and specifications;
A technical review meeting between SAMOT and the client's engineering teams to align expectations for the project, whenever possible;
Consideration and controlling production times, through data such as internal KPIs;
Analysis of profiles and necessary materials;
Suggestion of appropriate raw materials;
Choice of the best equipment;
And several other essential steps for the best delivery.
And finally, through the gathering of all the collected information, the quotation is created aiming at reducing the costs of the product, always making choices that make sense to the final use of the part, meeting the expectation and the need of the client.
A critical analysis made appropriately ensures quality, usability, and competitiveness, which is an assurance for the client knowing that his project will have guaranteed assertiveness, which is confirmed upon the delivery of the parts and on the viability document. SAMOT has over 60 years' experience in the high-precision machining market. Contact us to request a quote. We will be pleased to hear from you!