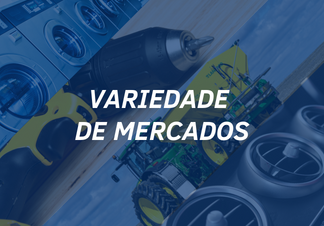 April 1, 2022
Comments Off

on Variedade de Mercados
SERIAL MACHINING: A VARIETY OF MARKETS
Samot develops different processes for the machined production of ferrous and non-ferrous metals, in addition to anodization and thermal treatments, thus ensuring high-quality solutions in high-precision machining. 
Despite the difficulties faced over the past two years, the Industrial Production in the United States increased 7.5% YoY in February 2022,the biggest annual gain since June last year, according to the websiteTrading Economics. Samot maintains the investments in continuous improvement of its wide industrial structure to maintain quality delivery for all possibilities of markets and parts that need serial machining, as it has done for decades. 
Additionally, the plant is also self-sufficient in aluminum rebars that incorporate leading-edge technology through Altref, a company in our group that also offers casting, extrusion, wire-drawing and thermal treatment of aluminum, producing beams and profiles in different alloys.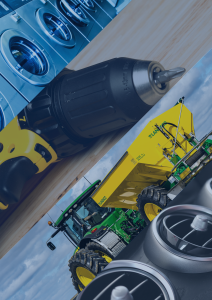 Serving the serial machining market for over 60 years, Samot has the capacity to work in different segments of mechanical metal with high-precision services, such as:
• Automotive
• Agricultural
• Electric tools
• Home appliances
• Construction
• Medical
Among other areas that can be served with excellence through the know-how and specialized machinery available on its 4 plants. 
Different services are offered to each segment served, such as: parts that contribute to agricultural machinery; ; components for electric tool mechanisms; parts for home appliances: fastening elements for the construction sector, and components for medical equipment. In the automotive segment, on its turn, different systems are resolved through Samot machining, especially in engines, shock absorbers, steering, braking systems, air conditioning, electronic injection – diesel/gas and gasoline/alcohol, among others.
With this, SAMOT is specialized in developing solutions in machined products targeted at the most discerning markets and clients in the world. A broad structure, highly qualified team and leading-edge equipment guarantee this flexibility of service to different markets.