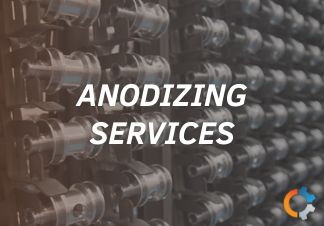 July 29, 2021
Comments Off

on Anodização na SAMOT
ANODIZING AT SAMOT: HIGH-QUALITY FINISHING SERVICE
Good levels of durability, resistance and finishing are necessary characteristics for metallic parts, to prevent the material from corroding due to action of oxidizing and abrasive agents – for these results, anodizing is a great choice. At SAMOT, in addition to leading-edge machining services, we also work with custom anodizing, according to the customer's demand, concentrating the entire service in a single company and making your day-to-day easier.
How does anodizing work? There is hard anodizing (on sulfuric acid and at low temperatures), performed for technical applications with high hardness and thickness capacity, converting aluminum for finishing with more durability, low friction, electric isolation, and high resistance to wearing and corrosion; and there is also the procedure for painting focused on the aesthetic aspect of parts, offering a matte, colored or bright decoration.
The forecast is that the metal finishing market will continue expanding for the next few years, boosted by the increasing need for durable products that are resistant to wear. In Europe, for example, it is estimated that the CAGR (Compound annual growth rate) will increase over 6% by 2026, according to a market survey by Mordor Intelligence. The American continent industrial base is following this trend, since it has technologies and qualities compared to the ones in Europe and the rest of the world (according to an article by the platform "Aluminio" magazine).
The anodizing at SAMOT is conducted in a fully automated line, with temperature, current and time control, and the services can be performed on forged parts and other metal components. It is also a service that SAMOT offers to industrial companies that do not have this technology, adding resistance and finishing to the products. We have a wide-range of applications that can be used from aluminum frames and household items to solutions in different industries, such as automotive, home appliances, aeronautics and defense.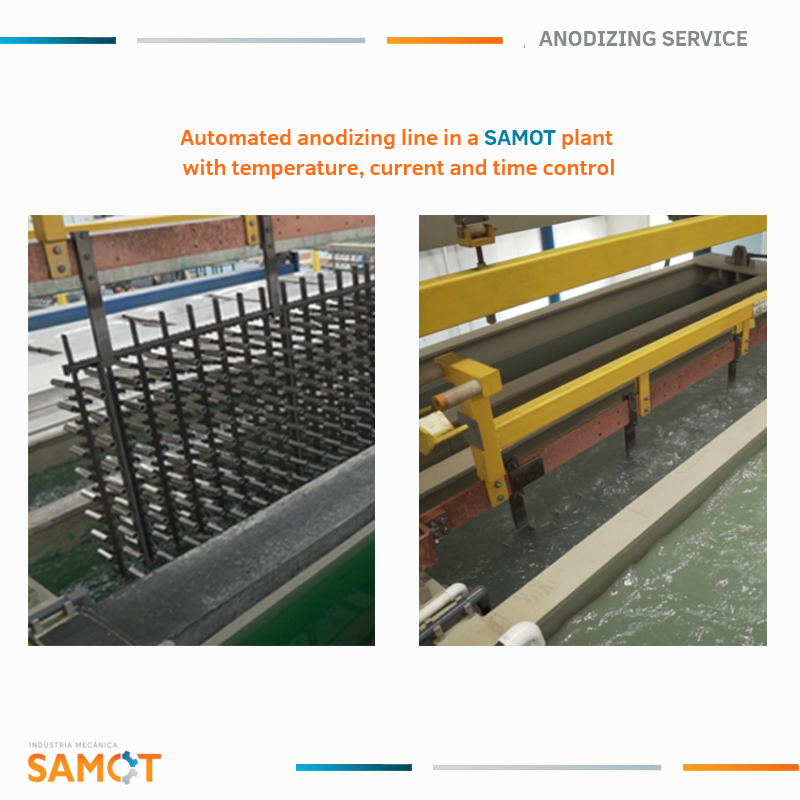 Thus, we are ready to meet the needs from each customer and develop projects that increase the resistance of parts to wearing and corrosion, making them more attractive through the color desired.